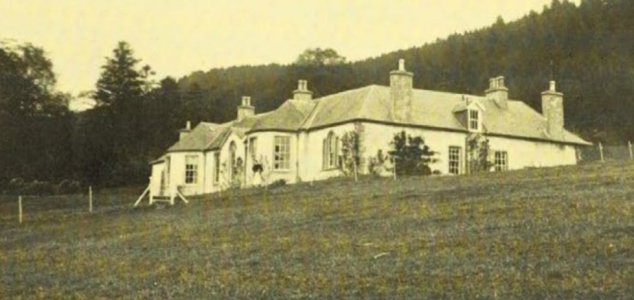 You can now own part of the house... or at least what's left of it.

Image Credit: Aleister Crowley
The current owners of the infamous occultist's Loch Ness home are selling bags of its charred remains.
Situated near Foyers at the south-east side of Loch Ness, Scotland, Boleskine House was built in the 18th century in an area with a long history of peculiar happenings.
Aleister Crowley - a man who was once regarded as 'the wickedest man in the world' - lived at the house between 1899 and 1933 and was said to have used it to conduct black magic rituals.
The building, which was badly damaged by two fires, was recently purchased by a group of investors who set up the Boleskine House Foundation in the hope of restoring it to its former glory.
Now in a renewed bid to raise funds, the group is selling bags of the building's charred remains - complete with a certificate of authenticity - on eBay for approximately $65 per bag.
"You are purchasing one original stone of up to 400g and one bag of charred remains from the fire on 31 July 2019 from Boleskine House," the listing reads.
The ultimate goal will be to turn the infamous abode into a spiritual retreat and guest house.
"The Boleskine estate is a treasure of heritage and history that must be secured for future generations," said co-owner Keith Readdy.
"I believe it can stand as a landmark for culture, research, and well-being that all can benefit from."
Source: Inverness Courier | Comments (16)
Similar stories based on this topic:
Tags: Aleister Crowley, Loch Ness