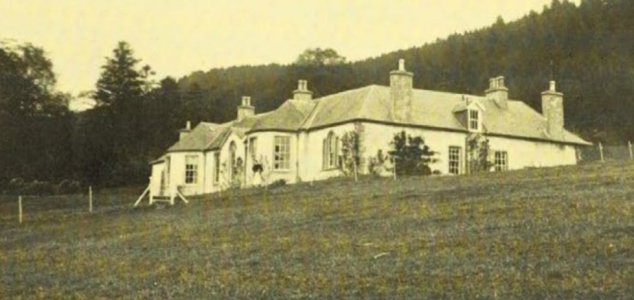 Efforts are underway to restore the house to its former glory.

Image Credit: Aleister Crowley
The Loch Ness home of the infamous occultist could become a major tourist attraction within two years.
Situated near Foyers at the south-east side of Loch Ness, Scotland, Boleskine House was built in the 18th century in an area with a long history of peculiar happenings.
Aleister Crowley - a man who was once regarded as 'the wickedest man in the world' - lived at the house between 1899 and 1933 and was said to have used it to conduct black magic rituals.
The building, which was badly damaged by two fires, was recently purchased by a group of investors who set up the Boleskine House Foundation in the hope of restoring it to its former glory.
Over the last few months efforts have been made to remove rubble from the house's interior and now property developers Keith and Kyra Readdy have provided an update on the work, stating that the next steps will be to repair and restore the granite stone and to replace the building's roof.
"We have planned for this work to [take] place over the winter into spring 2021," said Keith. "We will then start to restore the inside. We plan to be finished by spring, 2022. It will be great to be finally putting things inside the house rather than the relentless removal of rubble from inside."
"We plan to restore the building to the grand Georgian Hunting Lodge that it once was, that will include a panel room, a whisky room, a formal dining room and a library with books on the house's past."
Just how popular the house will be once it does open to the public however remains to be seen.
Source: Inverness Courier | Comments (3)
Similar stories based on this topic:
Tags: Aleister Crowley, Loch Ness