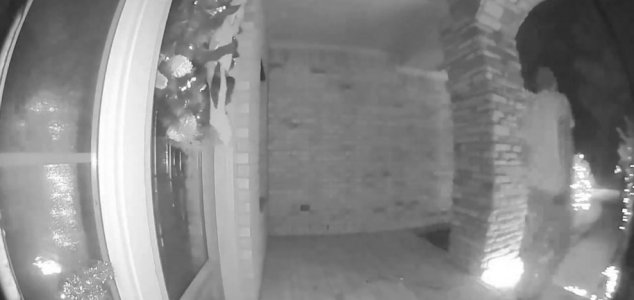 The man can be seen vanishing in a most peculiar way.

Image Credit: YouTube / ViralHog
A glitched out video clip from a doorbell camera in Texas has been raising eyebrows on social media this week.
The footage, which was recorded at a house in Porter, shows what is presumably the occupant exiting the front door and walking down the garden path.
When he reaches the gate however, there is a sudden pause and the man seems to not only disappear, but turn into a small speck of light that proceeds to fly up into the sky and away.
"This morning, my fiance and I were looking through our videos recorded by Ring and we found a weird glitch," the video's original uploader wrote.
"She said, 'Look Ring had you abducted by aliens or you just been part of the rapture!'"
While it's clear that the anomalous footage is down to a technical glitch with the camera, it is still quite unusual and you can imagine someone misinterpreting it as evidence of something paranormal.
The 'orb' that the man turns into is presumably an insect that just happened to be flying upwards from the exact place the man had been standing when the footage temporarily froze.
The timing is actually quite impeccable.
Source: New York Post | Comments (5)
Tags: Doorbell, Abduction