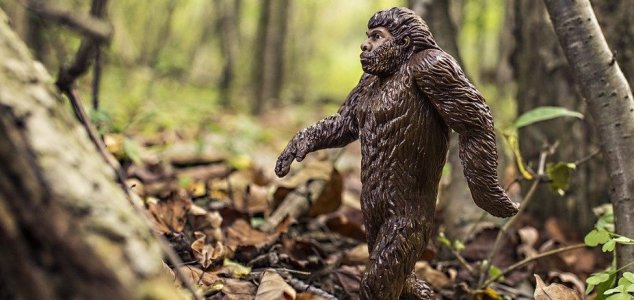 Bogland is becoming increasingly scarce.

Image Credit: PD / RyanMcGuire
A rare Appalachian Mountain swamp in North Carolina has seen more than it's fair share of Bigfoot sightings.
When it comes to potential Bigfoot habitats, the Jonas Ridge Bog - a pristine Southern Appalachian Mountain marsh located near the Pisgah Loop Scenic Highway - is often considered one of the best.
Prized by environmentalists for its unique biology and animal habitats, the swamp was recently the subject of a concerted conservation effort due to the threat of urban development.
"Southern Appalachian mountain bogs are rare," the Foothills Conservancy of North Carolina wrote.
"At the highest elevations in Burke County, Jonas Ridge Bog is habitat to unique species of plants, animals, and insects."
Now thanks to the contribution of a private donor, the Conservancy has succeeded in purchasing the 17-acre site for the purpose of protecting it from being turned into a construction site.
There are plans to add a hiking trail so that more people can visit the area.
"Most people in North Carolina will never see [a bog of this type]," the Conservancy said. "Although near 5,000 acres of bogs were once found in North Carolina, only about 500 acres remain."
In addition to its plethora of Bigfoot sightings, Burke County is also well known for other mysteries including the Brown Mountain Lights - an aerial phenomenon that has perplexed visitors for years.
It is also home to historic tales of witches and ghosts.
Source: Charlotte Observer | Comments (6)
Similar stories based on this topic:
Tags: Bigfoot, Swamp