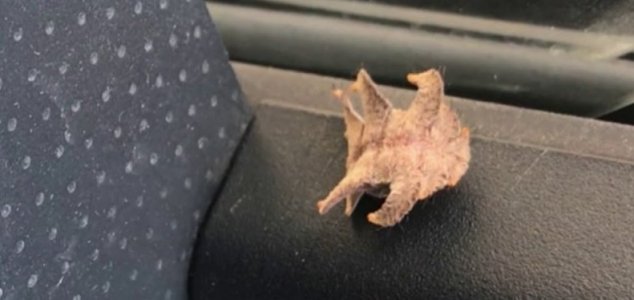 Ever seen one of these ?

Image Credit: YouTube / Pen News / Tommy Hortman
Tommy Hortman couldn't believe his eyes when he returned to his vehicle to discover this creature inside.
The footage, which was filmed in Charleston, South Carolina, shows a bizarre six-legged bug - complete with furry body and shovel-like head - crawling around on the seat and door panel.
"It looked alien," said Hortman. "Like a claymation cross between a squid and a lobster. It was slow and lumbering. I had no idea what it was."
Fortunately it didn't take long for an expert to identify the creature as a hag moth caterpillar.
According to Virginia Tech university entomologist Eric Day, the insect can deliver a rather nasty sting.
"The larvae I would not touch at all," he said. "At the caterpillar stage, people's reaction will vary but most people end up with - at the very least - a reddish rash."
"The stings are defensive, they're avoiding predation and parasites too."
In other words - if you see one of these crawling around, stay well clear of it.
Source: YouTube | Comments (9)
Similar stories based on this topic:
Tags: Insect