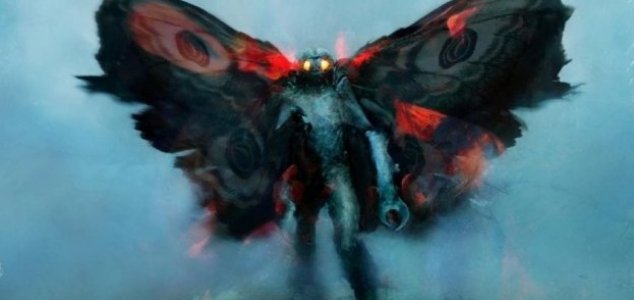 Who or what is Mothman ?

Image Credit: Small Town Monsters
'The Mothman Legacy' will explore the stories behind various sightings of the enigmatic winged humanoid.
Described as a human-like entity with wings and glowing red eyes, Mothman gained prominence after it was sighted multiple times in and around Point Pleasant, West Virginia from 1966 to 1967.
The first reported sighting occurred in November 1966 when five men who were digging a grave in a local cemetery described seeing a strange figure swooping over the trees overhead.
The creature was seen again only a few days later when two couples driving through the area picked up the terrifying sight of a human-like shape with glowing red eyes illuminated by their headlights.
As time went on, more and more people reporting seeing the creature. When 46 people died in the collapse of the Silver Bridge in December 1967, Mothman came to be associated with the disaster.
The phenomenon was later described by John Keel in his 1975 book
The Mothman Prophecies
.
Now a new documentary directed by Seth Breedlove aims to shed new light on the enigma.
"The final chapter in [Seth] Breedlove's Mothman trilogy,
The Mothman Legacy
will tell the story of dozens of sightings of a folk legend of dubious origin, who allegedly continues to be seen throughout the area today," the press release reads.
"With a dozen eyewitness interviews, the film promises to offer some of the most intense and terrifying encounters ever recorded."
"Many believe the Mothman to be a 1960's phenomenon, an omen only appearing before tragedy, and disappearing after a flap of sightings and the subsequent Silver Bridge collapse in 1967. But what if there's more? What if the origins of this omen trace back much further and go much deeper than anyone realized? And what if...the sightings never ended ?"
The Mothman Legacy
will debut at the annual Mothman Festival in Point Pleasant in September.
Source: Comicbook.com | Comments (15)
Tags: Mothman