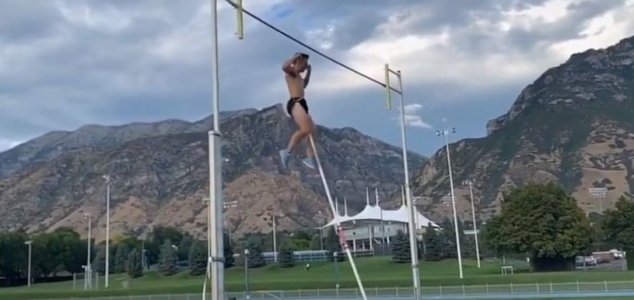 This is one painful situation...

Image Credit: YouTube / CBS 17 / Zach McWhorter
A young pole vaulter recently suffered a wince-inducing injury after a freak accident during one of his jumps.
Brigham Young University student Zach McWhorter had been practicing his pole vaulting skills at his local sports track when he inadvertently snagged his scrotum on the end of the pole.
"I had a great jump. It felt so good," he said. "It was the best jump of the day."
"[The pole] just got me in the sweet spot. I could see right into my scrotum."
In a remarkable twist, McWhorter's father, who had been acting as his coach, just happened to be a urologist. It didn't take him long to stitch up the wound which ended up needing 18 stitches.
"Yeah, never been closer with my father until that day," he said.
To further add to McWhorter's embarrassment, the video clip of his agonizing accident quickly went viral and has since been viewed several million times.
You can check out the footage for yourself below.
Source: Huffington Post | Comments (7)
Tags: Pole Vaulting