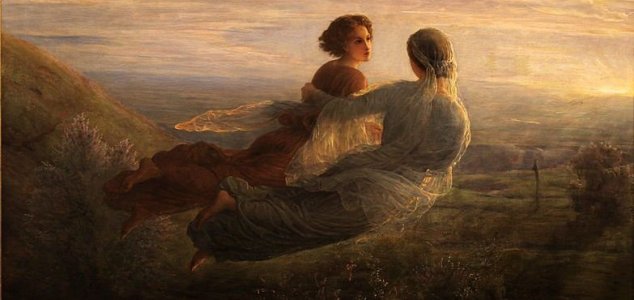 Ksenia recalled visiting heaven and hearing her father.

Image Credit: Louis Janmot
A Ukrainian woman who was pronounced dead in her home shocked doctors when she woke up 10 hours later.
Paramedics had been called out to the home of Ksenia Didukh - who hails from Stryzhavka in the Ukraine - by her daughter Tetyana Potomchenko after she took ill last week.
When medics arrived they were sadly unable to save her and she died soon afterwards.
The family went about making arrangements for her funeral, but around ten hours later the 83-year-old suddenly started to stir, prompting paramedics to rush her to a local hospital.
Incredibly she appeared to make a complete recovery and was soon wide awake and speaking.
During her near-death experience, Ksenia claimed that she had seen the kingdom of heaven and that she had heard her father - who had died many years earlier - calling out to her.
"My eyes opened, and people in white were standing around me," she said. "I thought they were angels but these were doctors. Apparently God had mercy on me."
The death certificate that had been issued was torn up after the news of her recovery.
"I have been working as a doctor for 20 years, but I have not seen anything like this," said Vinnytsia regional hospital deputy medical officer Dr Tetyana Katylova.
Source: arynews.tv | Comments (12)
Similar stories based on this topic:
Tags: Near-Death Experience