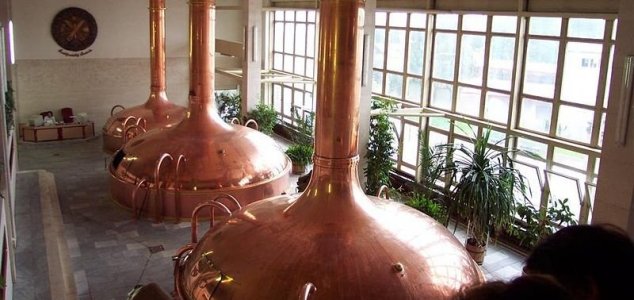 Who knew you could brew alcohol inside your own bladder.

Image Credit: CC BY-SA 4.0 Brendio
A 61-year-old has been diagnosed with a unique condition that causes her bladder to act like a brewery.
The woman, who hails from Pennsylvania, had been on a liver transplant list for years due to existing medical conditions but was repeatedly rejected due to the presence of alcohol in her urine - something that doctors kept assuming was due to an ongoing addiction problem.
Frustrated with the situation and ignoring advice to seek out help for alcohol abuse, she took things into her own hands and sought advice at the University of Pittsburgh Medical Center.
After conducting tests, specialists found no trace of ethyl glucuronide or ethyl sulfate - two substances typically associated with the consumption of alcohol. They also found no sign of ethanol in her blood.
This begged the question - where was the alcohol in her urine actually coming from ?
The answer, it turned out, was that the woman was suffering from a never-before-seen condition (now known as 'bladder fermentation syndrome') which caused her bladder to act like a brewery due to the excess sugar from her diabetes combined with a certain strain of yeast known as Candida glabrata.
"I think the biggest reason for the patient to develop this condition is her poorly controlled diabetes because the bladder environment with high levels of glucose is definitely an optimistic condition for the growth and activity of the yeast," study author Kenichi Tamama told
IFLScience
.
Fortunately the woman is now receiving treatment to rid her of the condition.
With any luck, she'll finally be eligible for the liver transplant she so desperately needs.
Source: Unilad.co.uk | Comments (18)
Tags: Alcohol