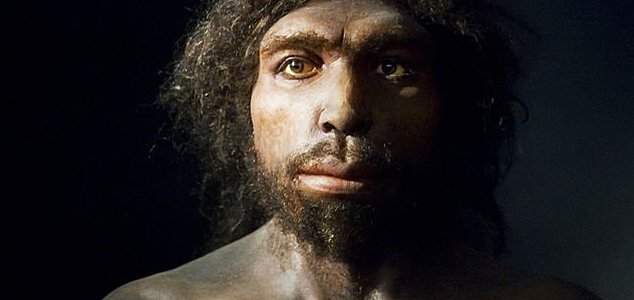 A facial reconstruction of Homo antecessor.

Image Credit: CC BY-SA 4.0 Milena Guardiola
Scientists have analyzed genetic material from a tooth of an ancient human ancestor that lived 800,000 years ago.
In a new study published earlier this month, researchers have lifted the lid on one of the most perplexing groups of archaic humans -
Homo antecessor
- through an analysis of fossil specimens unearthed all the way back in 1994 at a site in the Atapuerca Mountains in northern Spain.
The skeletons, which were quite unlike those of any other known human ancestor, were cut and fractured in such a way so as to suggest that the species may have practiced cannibalism.
Now by sequencing the ancient proteins found in the tooth enamel of
Homo antecessor
, scientists have revealed that this ancient hominim did not fit directly on the same evolutionary tree as humans, Neanderthals and Denisovans but was most likely a sister species of one of our shared ancestors.
"I am happy that the protein study provides evidence that the
Homo antecessor
species may be closely related to the last common ancestor of Homo sapiens, Neanderthals, and Denisovans," said study co-author Jose Maria Bermudez de Castro.
"The features shared by
Homo antecessor
with these hominins clearly appeared much earlier than previously thought."
In addition to shedding new light on these mysterious prehistoric cannibals, the study also broke the world record for the oldest sample of human genetic material ever analyzed.
Source: Live Science | Comments (9)
Similar stories based on this topic:
Tags: Human, DNA