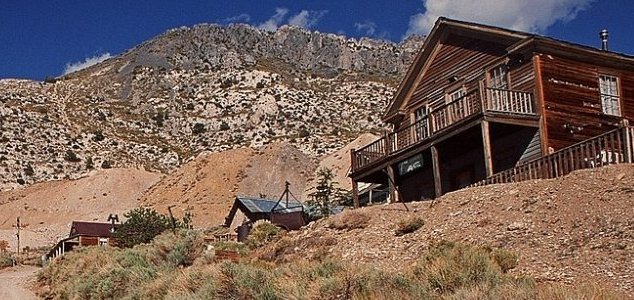 Cerro Gordo has something of a haunted reputation.

Image Credit: CC BY-SA 3.0 QKC
If you think self-isolating at home is bad, spare a thought for Cerro Gordo owner (and resident) Brent Underwood.
Underwood, who purchased the entire 22-building former silver mining town in California back in 2018, had been staying there temporarily to enable his caretaker to go home and check on his wife.
Within days however, the region was hit with a spell of bad weather, burying Cerro Gordo in snow.
With the entire town abandoned and with the nearest grocery store over 26 miles away, he was effectively cut off from civilization with no way to get back home.
"I'm definitely socially isolating, at least," he told
Sky News
.
Worse still, the town itself has a notorious reputation for being haunted, having been previously featured on an episode of
Ghost Adventures
.
Legend has it that it is home to the ghosts of two youths who died after becoming trapped in a closet.
"Apart from the ghosts and maybe a few bobcats, I'm alone," said Underwood. "I've heard some strange sounds and I had a book fall off a shelf, for no apparent reason."
"Having said that, I've never really felt under threat from any spirits, so maybe we've found a way to coexist peacefully. I'm definitely open-minded about it all now."
With any luck his supplies will hold out until the snow clears and he can travel back to civilization.
"Being here this long wasn't something that I planned, but it's given me a great chance to learn more about the place," he said.
Source: Sky News | Comments (7)
Similar stories based on this topic:
Tags: Ghost, Haunting