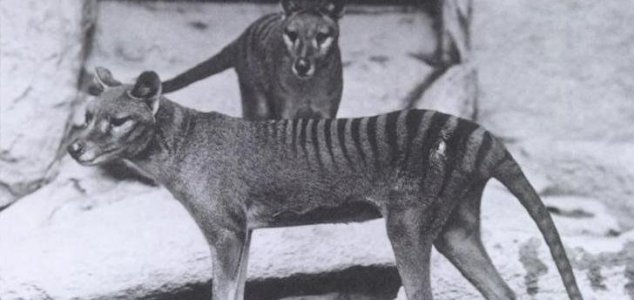 Could there still be thylacines alive in the Australian wilderness ?

Image Credit: Baker; E.J. Keller
Jeff Lowe, who featured prominently in the hit Netflix series, has offered his views on the Tasmanian tiger.
The big cat enthusiast, who acquired G.W. Zoo from former business partner Joe Exotic during the events covered by the show, is now setting up a new, even larger zoo in Thackerville, Oklahoma.
While Lowe is certainly no stranger to controversy, there's no denying that he knows quite a lot about large cats, an expertise that has provided him with a unique perspective on one 'tiger' in particular - the legendary thylacine which, despite not being an actual tiger, seems to have piqued his interest.
Speaking on Hit 100.9 Hobart's Jimmy and Nath show recently, Lowe spoke about the elusive marsupial and whether or not he believed that it was still out there.
"I think it's possible [they still exist] and I think it would be cool to find one," he said.
"It's not that long ago when the last one died in a zoo so [there should be] one or even a hybrid that maybe was bred with a dog, coyote, wolf or a dingo."
Actually tracking one down however, he argues, would prove a challenge.
"Quit trying so hard to find one because by the time you see him, he has seen you 20 times and if he's been able to elude humans this long then he's pretty smart," he said.
"I think if they ever find one, it's going to be because somebody has opened up their garage and there he is eating their trash... I doubt they're going to trick one of these into a cage."
Comments (14)
Similar stories based on this topic:
Tags: Thylacine