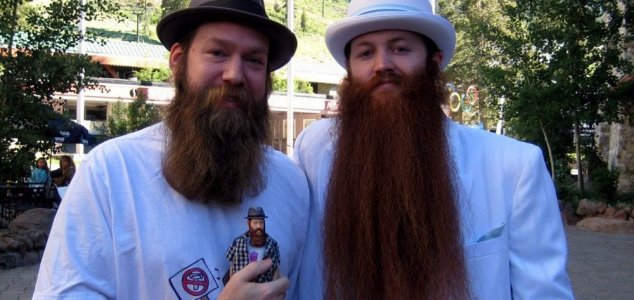 Beards may offer protection from physical injury.

Image Credit: CC BY 2.0 Ayleen Gaspar
A new study has suggested that men's beards have a distinct practical purpose beyond simple ornamentation.
For most men, growing a full beard is almost exclusively a stylistic choice that serves no purpose other than to look aesthetically pleasing, but in the distant past, full facial hair might have been a lot more important - not for improving looks, but for helping to protect men from a punch to the jaw.
According to a new study, a full beard can help to diffuse the blow of a strong punch and could have offered a basic level of protection for males fighting one another.
Such fights are not unheard of - not only is male fighting commonplace in numerous species, but there is evidence to suggest that human males evolved certain physical attributes for this very purpose.
Protective hair can also be found elsewhere in the animal kingdom, such as in male lions which have a mane that can help protect the animal's throat against the claws and teeth of its rivals.
To test this idea, researchers created an analog of a human jaw with beard hair and then dropped weights on it to see how much of a difference the hair actually made to the damage inflicted.
"The results of this study indicate that hair is indeed capable of significantly reducing the force of impact from a blunt strike and absorbing energy, thereby reducing the incidence of failure," the scientists wrote.
"If the same is true for human facial hair, then having a full beard may help protect vulnerable regions of the facial skeleton from damaging strikes, such as the jaw. Presumably, full beards also reduce injury, laceration and contusion, to the skin and muscle of the face."
Source: Live Science | Comments (28)
Similar stories based on this topic:
Tags: Beard