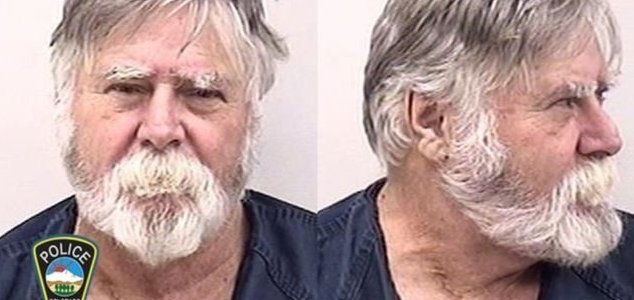 A cross between Robin Hood and Santa Claus ?

Image Credit: Colorado Springs Police
A man with a white beard recently robbed a bank, threw the money in the air, then shouted 'Merry Christmas'.
It seems that even bank robbers are getting into the festive spirit this week, as evidenced by 65-year-old David Wayne Oliver who stole money from the Academy Bank in Colorado Springs on Monday.
Rather than make a hasty getaway however, the wannabe Santa went out onto the street and threw wads of the cash into the air while shouting "Merry Christmas!" to passers-by.
He then casually walked over to a nearby Starbucks and sat down to await his arrest.
According to reports, most of the members of the public who stopped to pick up the notes took them back to the bank rather than pocketing them, however some of the money is still unaccounted for.
Oliver, who did not use a weapon during the heist, is due to appear in court on Thursday.
Source: BBC News | Comments (6)
Similar stories based on this topic:
Tags: Christmas