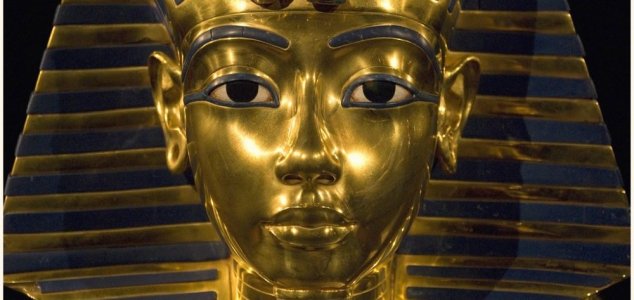 The burial mask of King Tutankhamun was damaged during the incident.

Image Credit: CC BY-SA 2.0 Harry Potts
Part of King Tutankhamun's famous burial mask broke off this week and had to be glued back on.
The 3,300-year-old burial mask of the famous boy king, whose resting place was first discovered back in 1922 by Howard Carter and George Herbert, has been on display at the Egyptian Museum in Cairo where it has proven a popular tourist attraction for years.
Things took a rather unfortunate turn this week however when the mask's beard was accidentally broken off during routine cleaning, prompting a member of staff to attempt makeshift repairs using a tube of run-of-the-mill epoxy glue.
Things went from bad to worse when the glue ended up drying on the mask's surface and a colleague left scratch marks while attempting to scrape it off using a spatula.
"Unfortunately, he used a very irreversible material - epoxy has a very high property for attaching and is used on metal or stone, but I think it wasn't suitable for an outstanding object like Tutankhamun's golden mask," said one of the conservators.
Recommended further reading on King Tutankhamun:
The staff members responsible, who had been rushing to get the mask back on display for the benefit of museum visitors, have chosen to remain anonymous due to fear of reprisals.
Source: Live Science | Comments (45)
Similar stories based on this topic:
Tags: King Tutankhamun, Egypt