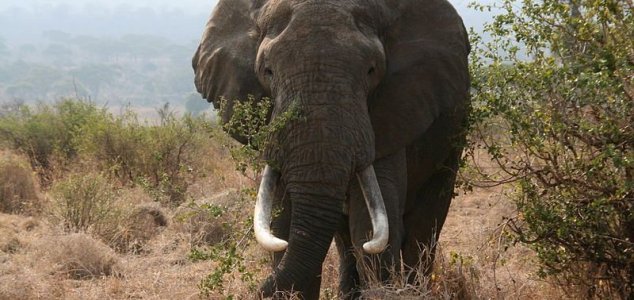 Officials have ruled out poachers and poisoning.

Image Credit: CC BY-SA 3.0 Geir Kiste
The unexplained demise of more than 150 elephants in Botswana has left authorities scratching their heads.
According to official reports, at least 154 elephants have died under mysterious circumstances in the swamps of the Okavango Delta in Botswana, Southern Africa.
The country is home to a large number of savanna elephants - over 130,000 individuals - which amounts to approximately one third of the remaining population in Africa.
What makes the deaths of these animals particularly perplexing is the fact that they were found with their tusks completely intact - meaning that it is highly unlikely that they were killed by poachers.
There is also no sign that they died from poisoning, nor is there any trace of anthrax.
"We are still experiencing elephants dying in the Okavango Panhandle," said wildlife officer Dikamatso Ntshebe. "We also see elephants that show that they are sick and are on the verge of dying."
Authorities have warned people not to eat the meat from the dead animals until the cause of the mysterious deaths has been conclusively determined.
Efforts have also been made to remove the animals' tusks to deter poachers from taking them.
Samples have since been sent for analysis however it will be some time before the results are known.
As things stand, the cause of death of these animals remains a total mystery.
Source: IFL Science | Comments ()
Tags: Elephants