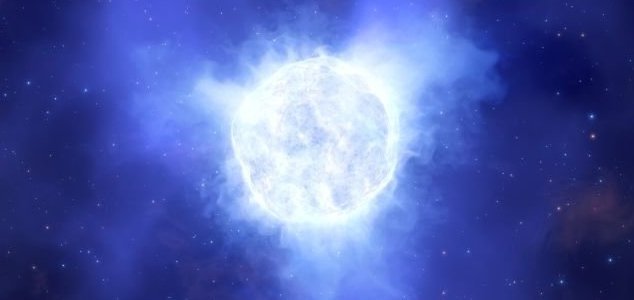 What has happened to the star ?

Image Credit: ESO / L. Calcada
Astronomers have been left scratching their heads after a huge star they were observing mysteriously vanished.
Situated 75 million light years away in the Kinman Dwarf galaxy, the star is what is known as a luminous blue variable and is an incredible 2.5 million times brighter than the Sun.
It had been the subject of study for over a decade, until in 2019 when PhD student Andrew Allan of Trinity College Dublin and colleagues, who had been planning to make new observations using the European Southern Observatory's (ESO) Very Large Telescope (VLT), discovered to their surprise that the star had completely disappeared.
Astronomers speculate that the star may have collapsed into a black hole, however this is generally unheard of as such an event should have been accompanied by a supernova explosion.
"We were surprised to find out that the star had disappeared!" said Allan. "It would be highly unusual for such a massive star to disappear without producing a bright supernova explosion."
It is also possible that the star has transformed into a less luminous star partially hidden by dust, which would also explain why it seems to have disappeared from view.
Either way, it's a mystery that astronomers will be actively working to solve over the coming years.
"We may have detected one of the most massive stars of the local universe going gently into the night," said study co-author Jose Groh.
Source: BBC News | Comments (19)
Similar stories based on this topic:
Tags: Star