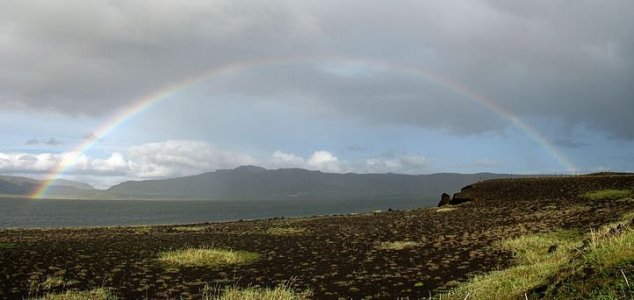 Elves and ghosts are part of Iceland's local culture.

Image Credit: CC BY-SA 3.0 Dirk Heldmaier
The exorcism was performed following a lengthy spate of unexplained phenomena in and around the property.
Steeped with folklore and mythology, Iceland is certainly no stranger to tales of ghosts, elves and other fantastical creatures. Even today, there are many who take such things very seriously indeed.
In one recent example, power company Landsvirkjun took the decision to hire an exorcist - Reverend Kristinn Agust Fridfinnsson - to deal with an alleged haunting at an old farm near Hvolsvollur.
The farm's owner - Daniel Magnusson - was adamant that the place was home to a ghost.
"It was probably around 2002 that I noticed my cows were perturbed," he said. " I had a dog then, who would fetch them while I was tending to the cowshed."
He recalled "a great fog" which rose up in the air, before feeling a ghostly hand on his shoulder.
"I didn't feel well, but when I calmed them down, I went into the cowshed and it was like I had been splashed in the face with icy water," he said. "I hesitated, but kept going, and it was such a strong feeling, like I had been plunged into water several meters deep."
The farm itself is allegedly built on an "elf hill", with the farm structures strategically placed to avoid disturbing any little people that may reside there.
"We thought it was self-evident and natural to go with the wishes and recommendations of Daniel about getting an exorcist before the building was demolished," said Landsvirkjun project manager Olof Ros Karadottir. "He knows the area best of all."
Source: Grapevine.is | Comments (7)
Tags: Exorcism