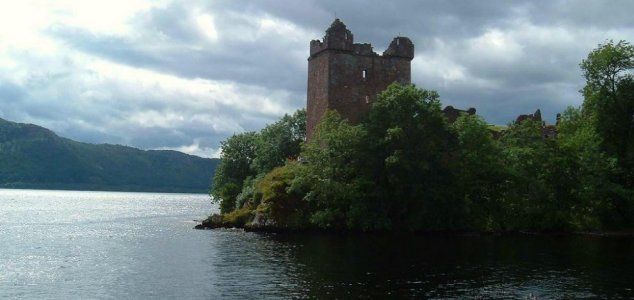 At least something is benefiting from the lack of visitors.

Image Credit: CC 2.0 Dave Conner
The lack of visitors to the iconic Scottish loch during lockdown has made it possible for nature to take over.
At this time of the year, Loch Ness is usually buzzing with activity - a destination for visitors from all over the world who have traveled to Scotland for a chance to glimpse the legendary monster.
Due to the coronavirus pandemic however, things these days are much quieter. Instead of bustling crowds, many of the villages on the shores of the loch have remained more or less empty and business have struggled to make ends meet over the last few months.
One business owner impacted by the situation is Adam Da Silva of the Dores Inn - a lochside establishment that is situated next to the home of famed Nessie hunter Steve Feltham.
But while human visitor numbers to the area may be significantly lower than usual, the inn - and in particular a sculpture of the Loch Ness Monster situated outside - has received unexpected avian visitors in the form of a family of sparrows that have set up home in the sculpture's exposed head.
"It has been so quiet now with lockdown they have been undisturbed and just got on with it," said Da Silva. "We would normally have up to 400 people a day but the sparrows are our only 'customers' at the moment."
Whether the sparrows will remain when the inn eventually does reopen however remains unclear.
Source: Press and Journal | Comments (2)
Similar stories based on this topic:
Tags: Loch Ness