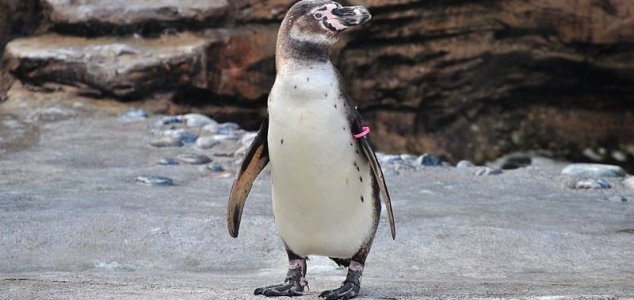 Just don't stand too close...

Image Credit: CC BY-SA 3.0 Joe Mabel
If there's one place you don't want to stand, it's within around 4ft of the back of a Humboldt penguin.
In what is surely one of the strangest studies we've seen in some time, scientists in Japan decided to investigate the explosive 'rectal power' of the penguins kept at Katsurahama aquarium.
Despite their cute and unassuming appearance, Humboldt penguins possess a surprisingly high level of pressure in their posteriors, enabling them to fire their excrement over a relatively long distance.
According to the study, the penguins can fire their droppings over 4ft at speeds of over 4.5mph - which is the equivalent of a human defecating over a distance of 10ft from a standing position.
In the wild, penguins tend to nest on raised rocks, enabling them to defecate even longer distances.
So great is the potential of this hidden 'superpower' that zookeepers have been advised to keep a substantial distance from the back of the birds in order to avoid any unfortunate surprises.
"We found that penguin keepers should keep a distance of longer than 1.34 metres [4.4 feet] from penguins trying to eject faeces in the Katsurahama aquarium," the researchers wrote.
Suffice to say, if you ever encounter a penguin yourself, try not to stand directly behind it.
Source: Ars Technica | Comments (17)
Similar stories based on this topic:
Tags: Penguin