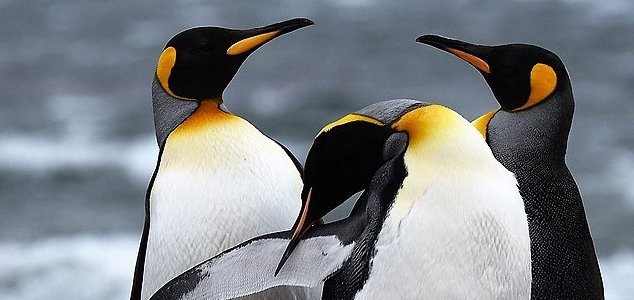 Prehistoric penguins were much larger than those we see today.

Image Credit: CC BY-SA 4.0 Benoit Gineste
Palaeontologists have identified the fossil remains of an enormous species of penguin that lived in New Zealand.
Dubbed 'monster penguin' by Canterbury Museum, this extinct behemoth stood 1.6 meters tall and weighed up to 80kg - making it one of the world's largest ever penguin species.
It was thought to have roamed what is now New Zealand between 66 and 56 million years ago.
Scientists believe that penguins reached such large sizes because the ocean's large marine predators had all but disappeared following the extinction event at the end of the Cretaceous.
At that time, New Zealand was still joined to Australia and also possibly to Antarctica as well.
What ultimately lead to the extinction of the 'monster penguin' however remains unclear.
"At the time giant penguins evolved, the large marine reptiles just had become extinct," said study author Gerald Mayr. "In Antarctica and New Zealand, there were no large marine competitors until the arrival of toothed whales and pinnipeds (seals) many million years later."
Nowadays the largest penguin is the emperor penguin which stands up to 1.2 meters tall.
Source: BBC News | Comments (4)
Similar stories based on this topic:
Tags: Penguin, New Zealand