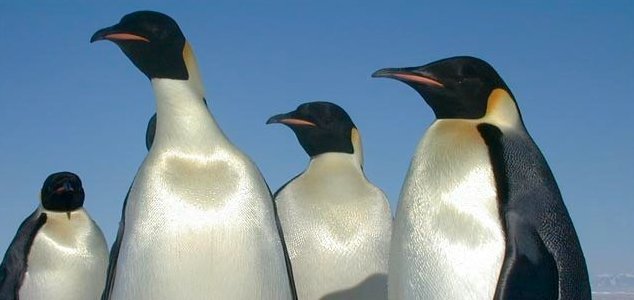 The penguin (see Tweet below) is quite unlike its peers.

Image Credit: NSF/Josh Landis
An unusual penguin with some unique coloration has been photographed on a remote island near Antarctica.
Wildlife photographer Yves Adams had been visiting the island of South Georgia during an expedition to the South Atlantic in December 2019 when he spotted a penguin with a distinctly yellow tinge.
One of a colony of 120,000 king penguins that inhabit the island, the unusual bird had a bright yellow plumage - as oppose to the typical black and white - as well as a white beak.
Scientists believe that it is suffering from a rare genetic mutation known as leucism.
"They all looked normal except for this one," said Adams. "It really was something else. It was an incredibly unique experience."
"One of the birds looked really strange, and when I looked closer it was yellow. We all went crazy when we realized. We dropped all the safety equipment and grabbed our cameras."
"We were so lucky the bird landed right where we were. Our view wasn't blocked by a sea of massive animals. Normally it's almost impossible to move on this beach because of them all."
"If it had been 50 meters away, we wouldn't have been able to get this show of a lifetime."
Source: Independent | Comments (5)
Similar stories based on this topic:
Tags: Penguin