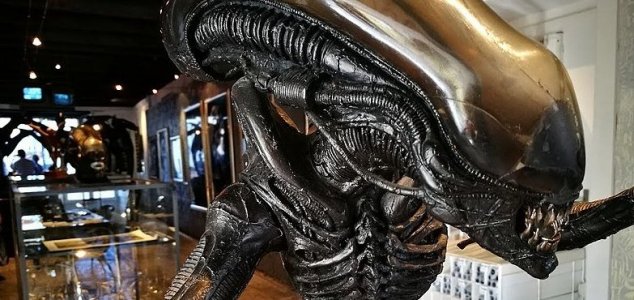 We all know what can happen...

Image Credit: CC BY-SA 4.0 Gabygaiffe
A new NASA Interim Directive (NID) aims to ensure that Earth is protected from extraterrestrial contamination.
As if the coronavirus pandemic wasn't enough of a problem, imagine what might happen if a future mission to Mars was to inadvertently bring home some sort of alien pathogen - a contaminant that humanity might have little hope of ever defeating.
It's a scenario that NASA takes very seriously - as evidenced by a recent NASA Interim Directive (NID) which, among other things, emphasized that "safeguarding the Earth from potential back[ward] contamination is the highest planetary protection priority in Mars exploration."
"Why wouldn't we go ahead and be cautious, given that we only have this one biosphere and we like it here ?" said former NASA Planetary Protection Officer John Rummel.
"We don't know anything about potential pathogens on Mars, only that we think they're unlikely."
While it is certainly reassuring that NASA is taking precautions to prevent backward contamination, it is also worth considering the possibility that the opposite could also happen - astronauts from Earth could carry organisms from Earth to other worlds and contaminate those environments.
Such a scenario could destroy any resident life forms or make it very difficult for scientists to determine if any organisms found there actually originated there or if they came from Earth.
Whatever the case, preventing the transport of such organisms from one world to another, whichever way round that might happen, should certainly be a priority for future space missions.
Source: Vice.com | Comments (11)
Similar stories based on this topic:
Tags: Alien, Mars