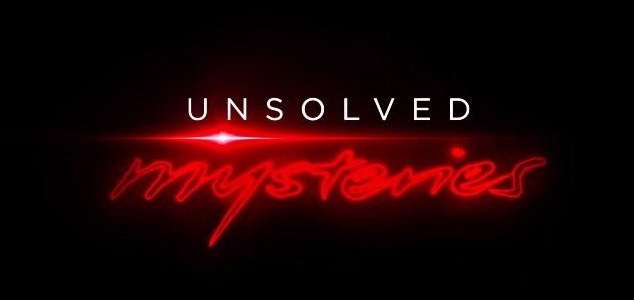 Some of the mysteries from the show may not be unsolved for long.

Image Credit: YouTube / Netflix
Amateur sleuths have been poring over a Google Drive archive of evidence pertaining to the show's new cases.
Since the Netflix reboot of the popular long-lived series debuted two weeks ago,
Unsolved Mysteries
has proven to be quite a hit and has not only intrigued audiences the world over, but also helped investigators get closer than ever to solving the very mysteries covered in its initial six-episode run.
Now the streaming giant has taken things one step further by dumping an archive of files, videos and other evidence pertaining to the cases onto a Google Drive for free access and download -
here
.
The show's producers have received hundreds of tips, many of which having turned out to be credible, leading to the possibility that some of the cases might actually end up being solved.
"We pass them on to the appropriate authorities," said co-creator Terry Dunn Meurer.
Incredibly, even the show's original run is still helping to solve crimes from decades ago.
"There was a young man who committed suicide in a church in Idaho," Meurer told
Variety
. "He's a John Doe - he's been a John Doe for 30 years. And the investigator in this police department of relatively new investigators decided he wanted to try and solve this case."
"We gave him the information we had... he just recently, in the last couple of weeks, reached out and said, 'I think that we might have figured out who this man is.'"
According to reports, Netflix will be releasing another six episodes of the series later this year, no doubt leading to more opportunities for amateur sleuths to help solve even more cases.
Given its popularity, it's likely that the streaming giant will also make additional seasons in the future.
Source: Mashable | Comments (4)
Tags: Unsolved Mysteries