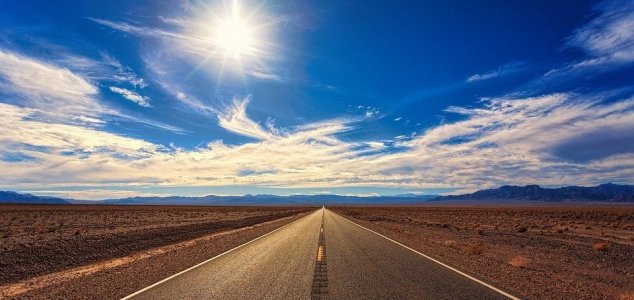 Death Valley is unbelievably hot right now.

Image Credit: jplenio / Pixabay
The US National Weather Service has recorded what is likely to be the highest temperature since records began.
For those who have been baking in summer heatwave temperatures of up to 40C in recent weeks, spare a thought for the residents of the appropriately named Furnace Creek in Death Valley, USA.
There, the temperature hit an eye-watering 54.4C (or 130F) on Sunday - a reading that, if confirmed, will be the highest temperature ever recorded, not just in Death Valley, but anywhere on Earth.
The previous record of 54C (or 129.2F) was set in 2013, again in Death Valley.
There had been a reading of 56.6C around 100 years ago, however the validity of it has always been contested and it is generally believed that this was an erroneous measurement.
As you can imagine, such extreme heatwaves can prove particularly deadly, not only due to the hit on water supplies but also due to the health impact of extreme heat, such as heat stroke.
According to the Centers for Disease Control and Prevention (CDC), heatwaves have proven more deadly, on average, than any other type of extreme weather event.
Suffice to say, if you happen to live there, stay indoors and keep yourself well hydrated.
Source: BBC News | Comments (14)
Similar stories based on this topic:
Tags: Temperature