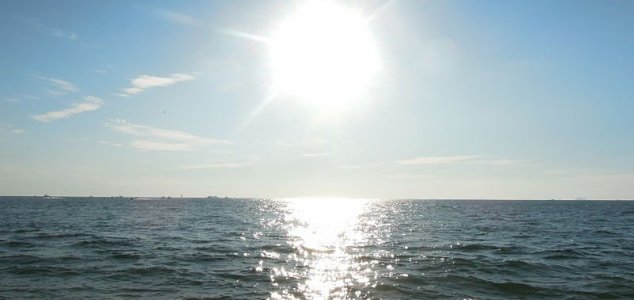 There is a limit to the amount of heat that humans can handle.

Image Credit: CC BY-SA 2.0 Kein
With heatwaves seeing temperature records being broken on a regular basis, just how hot is too hot ?
What is the hottest temperature you have ever experienced ? In some parts of the world, heatwaves can be more than just uncomfortable to endure - they can actually prove deadly.
The "heat dome" which brought about scorching heat over the United States earlier this year, for example, was believed to have been responsible for the deaths of hundreds of people.
So just how much heat can a human realistically endure before it becomes too much ?
According to a study published last year, the answer is a wet-bulb temperature of 95 degrees Fahrenheit - with "wet-bulb" referring to a temperature being recorded by a thermometer that's wrapped in a water-soaked cloth.
The reason for this is that the maximum endurable temperature is different depending on the humidity, because the higher the humidity, the less effective sweating becomes at cooling you down.
Under these conditions, the human body will be unable to function after three hours or so.
"If the wet-bulb temperature rises above the human body temperature, you can still sweat, but you're not going to be able to cool your body to the temperature that it needs to operate at physiologically," said Colin Raymond at NASA's Jet Propulsion Laboratory.
Eventually, your body becomes hyperthermic (not to be confused with hypothermic) which leads to symptoms such as an inability to sweat, a rapid pulse, confusion, faintness and unconsciousness.
Suffice to say, it is best to stick to the shade and keep well hydrated when temperatures are particularly high.
Source: Live Science | Comments (6)
Similar stories based on this topic:
Tags: Temperature