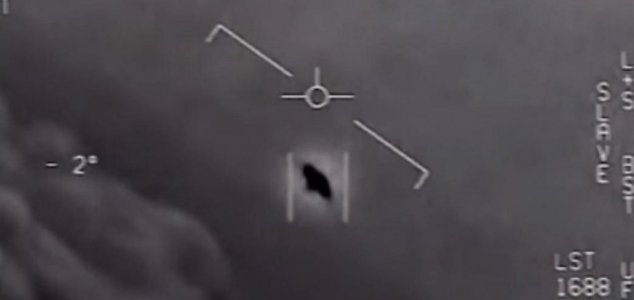 What can we expect from the UAPTF ?

Image Credit: US Navy
A number of prominent figures have weighed in on the news regarding the US government's new UFO program.
A few days ago, the Pentagon confirmed the existence of The Unidentified Aerial Phenomena Task Force (UAPTF) - a new endeavour designed to bolster existing efforts to investigate the UFO phenomenon under the Office of Naval Intelligence.
Headed up by deputy defense secretary David Norquist, the new task force aims to "detect, analyze and catalog UAPs that could potentially pose a threat to US national security."
Since the announcement, several UFO and aerospace experts have weighed in with their thoughts.
"The formation of a task force on UFOs is another welcome development in the recent renewed interest and attention to these reports by government agencies and political actors," said Mark Rodeghier, president and scientific director of the J. Allen Hynek Center for UFO Studies.
"I would hope that as much information as possible is released to the public so we can all be informed on this potentially world-shattering subject."
Space journalist Jim Oberg, meanwhile, is more skeptical.
"I have no doubt that military intelligence services around the world have always been interested in 'UFO reports' - whether or not a real 'unexplainable' phenomenon is behind a few of them," he said.
He believes that the government's interest may be more to do with the possibility of foreign powers experimenting with new technologies than it is to do with extraterrestrial visitors.
"Perceptive observers of the UFO scene over the last two-thirds of a century have noted a telltale feature of the evolution of reports," he said.
"Their nature has been changing, keeping uncanny pace with the progress in human observation and detection technologies."
Source: Space.com | Comments (4)
Similar stories based on this topic:
Tags: UFO, Pentagon