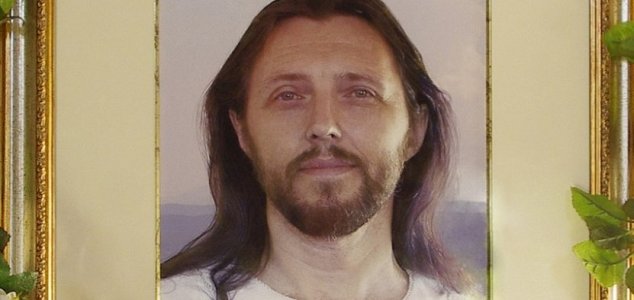 Vissarion is a well known spiritual leader in Russia.

Image Credit: CC BY-SA 3.0 W0zny
A major operation this week saw an armed police unit swoop in to arrest the leader of a modern day cult.
Sergei Torop, who was once a traffic officer but who now goes by the name Vissarion, claims that he experienced an 'awakening' after losing his job in 1989 and now has thousands of followers who believe him to be the living reincarnation of Jesus himself.
His movement, which is known as the Church of the Last Testament, is based in the Krasnoyarsk region of Siberia where his followers live in a number of remote hamlets and villages.
"I am not God. And it is a mistake to see Jesus as God," he once said. "But I am the living word of God the father. Everything that God wants to say, he says through me."
Russian authorities however have never been a fan - instead declaring his cult an "illegal religious organisation" and accusing it of both extorting money and subjecting its followers to emotional abuse.
Things came to a head this week when a major operation was carried out involving helicopters and armed officers who stormed the area and arrested both Vissarion and his two top aides.
The operation involved officers from Russia's FSB security service as well as the police.
Vissarion was last seen being lead out to a helicopter by masked troops.
Exactly what will happen to him now remains to be seen.
Source: The Guardian | Comments (27)
Similar stories based on this topic:
Tags: Russia, Jesus