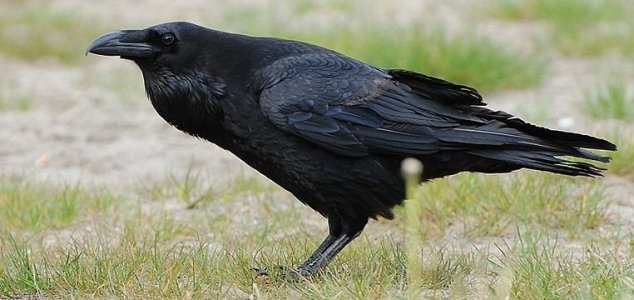 Crows and ravens are particularly brainy.

Image Credit: CC BY-SA 3.0 R. Altenkamp
Researchers believe that crows may be one of the few non-human species to possess a form of self-awareness.
Members of the corvid family, which include ravens, crows and jays, have long been known to possess a remarkable level of intelligence with the capacity to remember human faces, solve puzzles, navigate complex environments and even hold funerals for their own dead.
Now according to a new study, these remarkably brainy birds may actually possess a form of consciousness seen only in humans and a few select primates.
In other words, they may be aware of their own sensory perceptions.
To determine this, researchers headed up by animal psychologist Andreas Nieder from the University of Tubingen in Germany conducted experiments that involved monitoring the brain activity of crows while exposing them to various visual stimuli.
The study required the birds to peck a colored light when they saw a figure on a screen.
Of particular interest was the fact that the birds' responses suggested the presence of some form of secondary mental process indicative of a higher level of awareness.
This was evidenced by the way the birds responded to figures that were much fainter on the screen.
"Nerve cells that represent visual input without subjective components are expected to respond in the same way to a visual stimulus of constant intensity," said Nieder.
"Our results, however, conclusively show that nerve cells at higher processing levels of the crow's brain are influenced by subjective experience, or more precisely produce subjective experiences."
Source: Smithsonian Magazine | Comments (14)
Similar stories based on this topic:
Tags: Crow, Raven