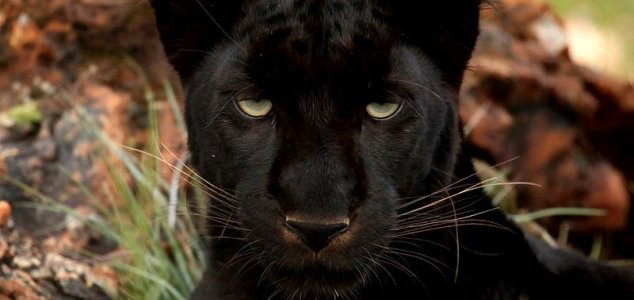 Are there panthers on the loose in Britain's countryside ?

Image Credit: CC BY-SA 3.0 Rute Martins
One of the UK's top big cat trackers believes that there is a viable, breeding population of exotic cats in the wild.
Sightings of large predatory cats have persisted across the British Isles for years. While it has long been suspected that a population of these animals has been roaming the countryside, conclusive evidence of their existence in the UK has been thin on the ground.
Some of the sightings are thought to be the result of big cat owners releasing their animals into the wild after the introduction of the Dangerous Wild Animals Act in 1976, but with reports of large cats continuing well in to the 21st Century, it seems unlikely that this could explain all of them.
Now Rhoda Watkins - a 20-year big cat tracking veteran - believes that she has gathered enough evidence to point to the existence of a viable breeding population of big cats in the British Isles.
Her investigation - as well as her findings - will be covered by an upcoming documentary entitled
Britain's Big Cat Mystery
which is set to premiere at the Sundance Film Festival.
"I have studied the behavior of animals, including prey species and big cats and see things with a tracking mindset," she said.
"There is just too much evidence out there that can not be anything other than big cats."
"There is a lot of nonsense around sightings of domestic cats and dogs, but all the signs are there is a decent-sized population out there."
Watkins also contends that the phenomenon of big cats being released into the wild due to the Dangerous Wild Animals Act was too long ago to account for today's sightings.
"I think given that the Act was so long ago and there are credible sightings now, there has got to be enough out there to be a breeding population," she said.
"We are now seeing the offspring of those who were released."
Source: MSN.com | Comments (17)
Tags: Big Cats