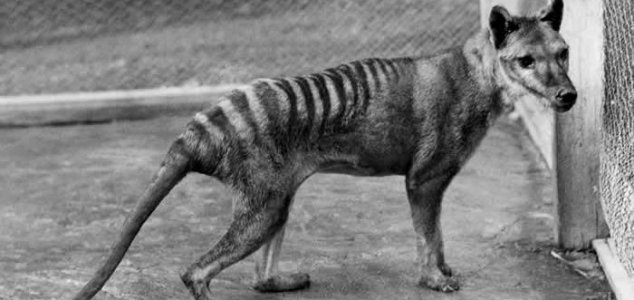 Could there still be thylacines alive in the wilds of Australia ?

Image Credit: Benjamin A. Sheppard
A genetic science company in Australia has developed a way to detect the presence of thylacines out in the wild.
Officially thought to have gone extinct decades ago, the thylacine (or Tasmanian tiger) was a distinctive carnivorous marsupial native to Australia, Tasmania and New Guinea.
Sporadic reports of alleged thylacines in the wild however have continued even to the present day, leading many researchers to believe that the species has managed to survive against all odds.
Conclusively proving this however has long proven to be a major challenge.
Now though, thylacine researcher Michael Moss has enlisted the services of EnviroDNA - a firm which analyzes environmental DNA (eDNA) to determine which species are living in any given area.
Such DNA traces may be found in skin cells, hairs and saliva that animals leave behind. By taking samples of the soil in a given area, the DNA of each species can be identified.
Now the team at EnviroDNA has used an analysis of the DNA from a preserved thylacine pup to expand its species library to include the Tasmanian tiger.
If a positive match can be found, it would suggest that there are still living thylacines roaming around.
So far the test has only been done on a preserved thylacine hair, however it should be possible to start analyzing general samples for signs of the species in the near future.
It will certainly be interesting to see what, if anything, the team finds.
Source: EnviroDNA | Comments (19)
Similar stories based on this topic:
Tags: Thylacine