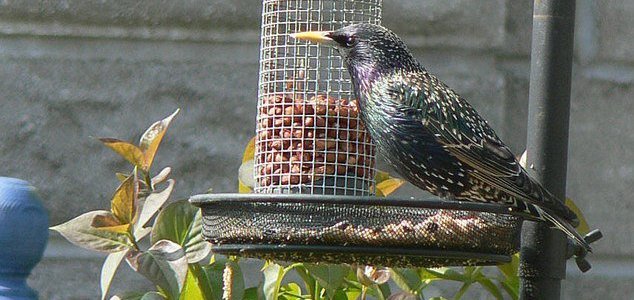 The culprits turned out to be common garden birds.

Image Credit: CC BY-SA 2.0 Mick Lobb
A spate of unexplained power outages in the remote Scottish village of Airth has finally been solved.
The peculiar mystery, that had left engineers at the local electricity supplier scratching their heads, had been proving to be quite the nuisance with power cuts occurring seemingly at random and for several minutes at a time despite there being no apparent fault with the power cables.
It wasn't until lead engineer Neil McDonald went out on an evening walk to inspect the lines that he finally discovered what was causing the issue: thousands upon thousands of starlings.
Grabbing his phone, he filmed huge flocks of the birds swooping across the lines which caused them to bounce up and down - disrupting the power for brief periods of time.
"In all my 14 years working for SP energy networks I have never seen anything like it," he said.
"For all the birds looked small, the sheer number of them caused the wires to bounce up and down as they danced on and off."
"There're actually three wires between those poles and when they clash together the power will go off for around 10 seconds or so at a time. That's what's been happening quite frequently, with some of these clashes causing wider damage and longer outages."
Efforts are now underway to dissuade the birds from flocking near the cables.
Source: The Guardian | Comments (2)
Similar stories based on this topic:
Tags: Scotland, Starlings