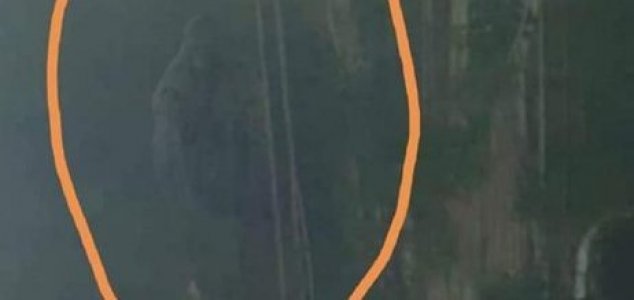 What is this creature ?

Image Credit: Facebook / The NightRaiders
A photograph of an alleged Bigfoot-like creature that was spotted in a forest has been doing the rounds online.
Bigfoot legends can be found all across the world and Singapore, which is said to be home to the elusive Bukit Timah Monkey Man (or BTMN for short), is no exception.
Believed to wander the forested Bukit Timah region, this tall, bipedal hominid has been sighted several times over the last few years and now it has even been captured on camera.
The image, which shows the dark outline of a gorilla-like creature, was taken by Alfie of the NightRaiders - a group that explores locations around Singapore under cover of darkness.
"This year, one of our equipment specialist, Alfie, followed [a rival] group for a mission and also to test his paranormal equipment in this particular jungle," a Facebook post about the incident reads.
"During that particular night, they witness BTMM and our specialist manage to capture in a split seconds. He said BTMM this time is really huge."
"BTMM is a another type of mystery creature called Bigfoot. Some people says it's a folklore, some say it's a djinn( evil spirit )."
But is this really evidence of an unknown creature or is there a more conventional explanation ?
You can view the picture in more detail below.
Source: Facebook | Comments (28)
Similar stories based on this topic:
Tags: Bigfoot, Singapore