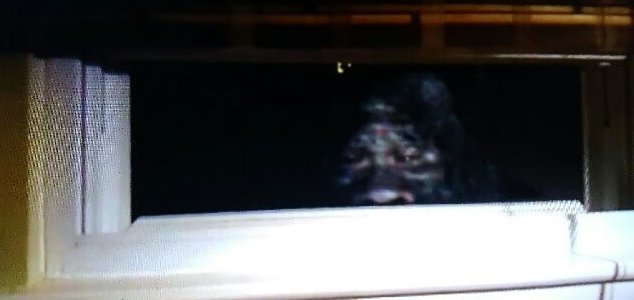 An alleged Bigfoot peered through a window earlier this year.

Image Credit: Facebook / Scott Yeoman
We look back at our 10 most viewed stories at the end of what has been a particularly challenging year.
Here are the top ten stories from 2020 based on the number of views:
10. Strange creatures filmed in Argentina and Brazil
- Two videos have recently emerged showing unidentified creatures lurking around in the darkness.
9. Underground entrances to Area 51 discovered
- An eagle-eyed Google Earth user has identified what appear to be several underground tunnel entrances.
8. Man discovers 'UFO crash site' in the woods
- A man from Plymouth, England has filmed a peculiar area of flattened trees in the middle of a Devon wood.
7. Mystery stone formation found in Great Lakes
- A team of researchers has discovered a mysterious stone formation beneath the Straits of Mackinac.
6. CT scans reveal mummies that aren't human
- Two Egyptian sarcophagi dating back 3,000 years have been found to contain something rather unexpected.
5. 'Glitch in the Matrix' as bird hovers motionless
- A very strange video clip recently uploaded onto Facebook shows a bird seemingly frozen in mid-air.
4. 'Bigfoot' peers through window in new images
- A curious set of photographs have emerged showing an alleged Sasquatch looking in through a man's window.
3. New Loch Ness Monster photographs emerge
- A series of images showing some sort of creature emerging from the loch have recently appeared online.
2. 'Tesla was from Venus' claims FBI document
- A rather peculiar claim concerning Nikola Tesla has been found in the archives of the FBI's official website.
1. Couple spots 'bus-sized' creature in Loch Ness
- Corey Sturrock and his wife had been out for a walk when they spotted something very large in the water.
Comments (10)
Tags: Unexplained Mysteries