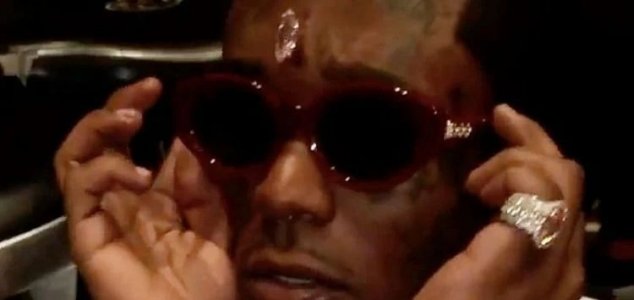 This is one way to avoid losing your jewelry...

Image Credit: Lil Uzi Vert / Instagram
Rapper Lil Uzi Vert went viral recently after posting images of himself with a rather expensive accessory.
In a bizarre move, the 26-year-old has seemingly had a pink diamond worth a staggering $24 million surgically embedded right in the middle of his forehead.
The media got wind of the stunt earlier this month after claims that he was going to undergo the procedure drew skepticism and intrigue.
Incredibly, photographs later emerged showing that he had genuinely gone through with it.
Suffice to say, the gemstone has cost him a pretty penny.
"I've been paying for a natural pink diamond from Elliot for years now," said Vert. "This one stone cost so much I've been paying for it since 2017. That was the first time I saw a real natural pink diamond."
When one of his fans asked him why he didn't have it put into a ring instead, he replied: "If I lose the ring yeah [you] will make fun of me more than putting it in my forehead ha ha jokes on you ha ha ha ha ha ha ha ha... And yes I do have insurance."
In response to the suggestion that the stone isn't perfectly centered, he said: "It's actually in the middle. When the swelling goes down I'll get a short bar so it won't move."
"Y'all keep talking 'bout it's off 'cause of the long bar in it so it can move, cause of the swelling."
Whether he actually decides to keep the diamond in his head long term however remains to be seen.
Source: Lad Bible | Comments (34)
Similar stories based on this topic:
Tags: Diamond