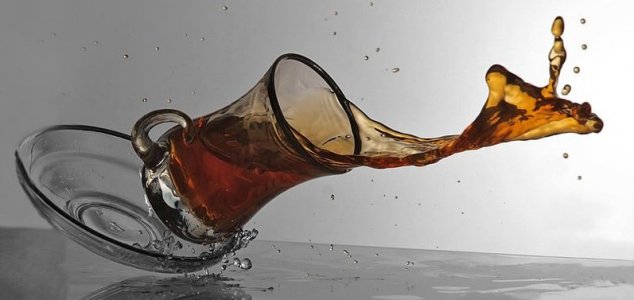 His condition was triggered by a simple cup of tea.

Image Credit: CC BY-SA 2.0 Najwa A. Marafie
Michael O'Reilly started belching uncontrollably after drinking a cup of tea last year and is now unable to stop.
While the odd burp now and then is generally nothing of concern, imagine being struck down by an affliction that leaves you burping over and over again - day in, day out.
This has become an unfortunate reality for the 61-year-old father-of-two from Birmingham after the simple act of drinking a cup of tea last June triggered a condition that he's been unable to resolve.
"It was before I went out on the golf course and the old guy I was playing with gave me a couple of boiled sweets to help as it continued during the round," he said.
"But it only seemed to make it worse, I kept on burping. It was pretty off-putting but I thought nothing more of it - until the burps would not stop coming the next day."
"They happen every seven minutes now, pretty much without fail, they can be short single burp or a series of sharp ones which come out of nowhere. It's almost like a hiccup as you can't feel them coming, they just take me by surprise, and it's been an absolute nightmare."
So far doctors have been unable to find an answer and despite prescribing him various medications, Michael's burping continues unabated. He has even spoken to a neurologist, but nothing has helped.
"They are really loud and getting louder. I've been searching for work but this has made it almost impossible," he said.
"Who is going to employ someone who is burping every few minutes through an interview?"
Source: Lad Bible | Comments (8)
Tags: Burp