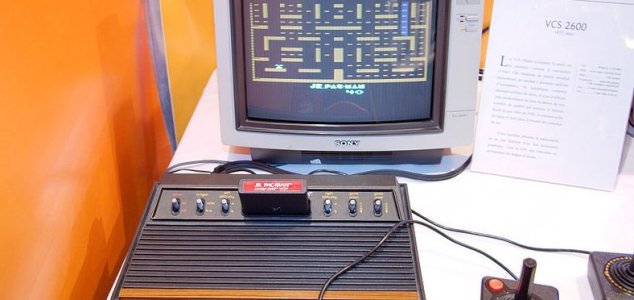 New algorithms enable the AI to play Atari 2600 games.

Image Credit: CC BY-SA 3.0 Georges Seguin
New computer algorithms designed to beat old 80s platformers could help robots navigate your home.
Intelligent computer algorithms capable of playing video games have been around for a while, however certain types of games - such as platform games - have long proven a challenge.
Now however, scientists have finally been able to develop algorithms capable of solving primitive platformers and these same techniques could also help robots to navigate the real world as well.
Known collectively as Go-Explore, the new algorithms have so far been able to tackle a number of retro 80s platform games such as Montezuma's Revenge (1984) and Pitfall (1982).
To achieve this, the team had the AI build up an archive of each area it had already visited.
"Our method is indeed pretty simple and straightforward, although that is often the case with scientific breakthroughs," wrote researchers Adrien Ecoffet, Joost Huizinga and Jeff Clune.
"The reason our approach hadn't been considered before is that it differs strongly from the dominant approach that has historically been used for addressing these problems in the reinforcement learning community, called 'intrinsic motivation'."
"In intrinsic motivation, instead of dividing exploration into returning and exploring like we do, the agent is simply rewarded for discovering new areas."
Eventually, AI algorithms will be able to navigate the environments of even the most complex games.
When that happens, the real world should be no challenge for them.
Source: BBC News | Comments (9)
Similar stories based on this topic:
Tags: Artificial Intelligence