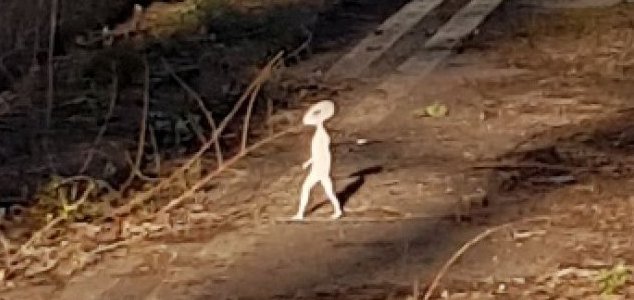 What exactly is this thing ?

Image Credit: Mellisa Braham
Mellisa Braham had been out walking her dog last week when she photographed something very strange.
[!gad]The following story and photograph were sent to us today via e-mail. Could this be evidence of some kind of strange creature, a trick of the light, or is the whole thing a clever hoax ? You decide.
---
It was my birthday recently and as a gift I received a new smart phone. On Friday 26th February, seeing as it was a nice day I decided to take my dog for a walk in the afternoon, I also took my new phone to test out the camera.
During the afternoon I took several short video clips and a selection of random photographs at different resolutions. Later on in the evening I uploaded the photography to my PC to have a look at it.
It was whilst looking through the still photos that I spotted on one of them what appears to look like a tiny humanoid shaped figure walking from right to left.
Now I am not saying that the object is a tiny living and breathing being of some kind, but looking at the enlargements of the object one can clearly see what does resemble a bipedal creature of some kind, a head, eye, body, arms, legs, hands and feet can clearly be seen.
What ever the mysterious object is it is definitely something as it is reflecting sunlight and also casts a shadow on the ground. It doesn't look like a squirrel, rat, bird or any other kind of animal that I have ever seen before, it definitely is a very strange looking object.
I suppose it could it be something of nothing, something very ordinary like a scrap of rubbish captured at a strange angle, trick of the light etc making it look extraordinary. I'm no photographic expert so I really don't know, all I can say is what it looks like to me.
Anyway I thought it was very interesting and thought I would send it to you to see what you made of it.
I am going to send the photo to several experts and researchers for analysis, and to see what they make of it.
The photo was taken at full resolution, 12 MP, camera set to fully automatic, no zoom used. Taken Friday afternoon at 16.05 PM, weather was dry, mild and sunny. The photo was taken inbetween the entrance to Victoria Park and the now demolished healthcare centre on Cowley Hill Lane, Sthelens, Merseyside.
Many Thanks,
Mellisa Braham, Sthelens Resident.
Click on the image below to see the original, full-sized photograph.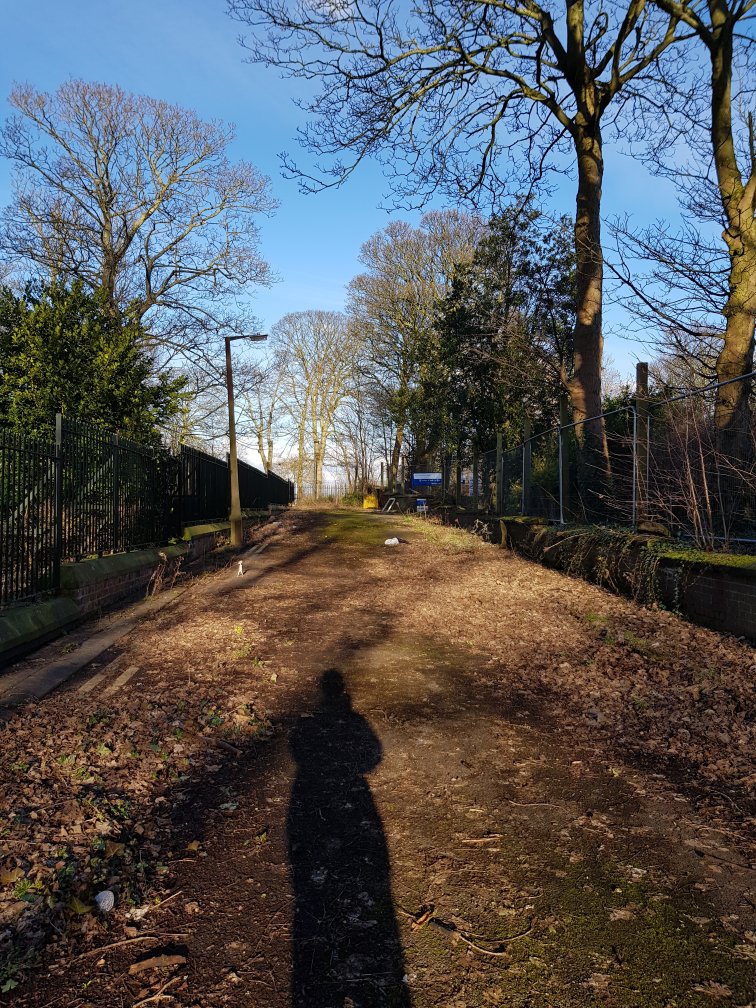 Comments (57)
Similar stories based on this topic:
Tags: Humanoid