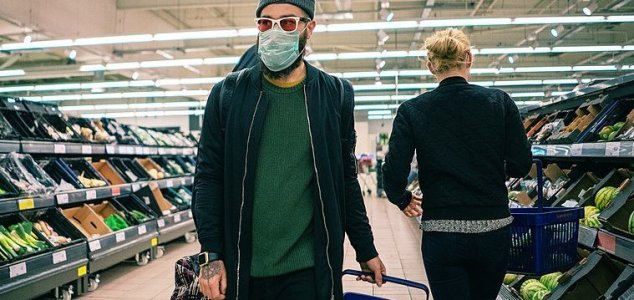 Even the way we speak has changed.

Image Credit: CC BY 2.0 Nickolay Romensky
Events over the last 12 months have spawned a whole plethora of weird and wonderful words and phrases.
Our vocabulary has expanded quite a bit since the pandemic started last year, with terms like 'social distancing' and 'covidiot' being among the hundreds of new English words and phrases to emerge in response to the way we have been living our lives.
Over in Europe, the German tendency to combine multiple words into a single word has produced an even broader range of bizarre new terms - more than 1,200 of them in fact.
For example, the word 'coronafrisur', meaning 'corona hairstyle', is a reference to the fact that people have been unable to visit a hairdresser due to lockdown.
'Coronafubgrub' means 'corona foot greeting' - which is where two people greet each other by bumping their feet together in place of a handshake.
'Coronamutationsgebiet', meanwhile, if you can even pronounce it, is a mash up of words meaning "corona mutation area" and refers to a place in which the virus is spreading.
Other examples include:
'overzoomed' - someone who is stressed by too many video calls
'abstandsbier' - meaning 'distance beer'
'todeskusschen' - 'kiss of death', which refers to the dangers of a kiss on the cheek.
'maskentrottel' - 'mask idiot', someone who refuses to wear a mask.
'handschuhe' - meaning 'hand shoes', an alternative term for gloves
'gesichtskondom' - meaning 'face condom', an alternative term for a face mask
"Things that do not have a name can cause people to feel fear and insecurity," said Christine Mohrs from the Leibniz Institute. "However, if we can talk about things and name them, then we can communicate with each other. Especially in times of crisis, this is important."
Source: Huffington Post | Comments (5)
Similar stories based on this topic:
Tags: Coronavirus, Pandemic