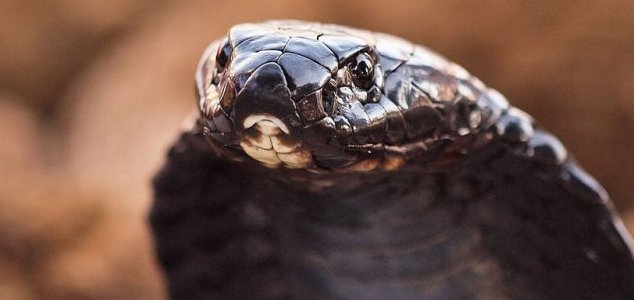 How would you use venom glands if you had them ?

Image Credit: CC BY 2.0 Luca Boldrini
Scientists believe that our salivary glands have the potential to evolve the ability to produce deadly venom.
When it comes to predicting future evolutionary changes to the human body, you might be tempted to imagine enhanced eyesight or a larger brain - but what about the ability to spit venom ?
According to a new study by scientists from the Okinawa Institute of Science and Technology Graduate University (OIST) and the Australian National University, our salivary glands could one day evolve to produce venom in much the same way as many other existing animal species.
"Oral venom systems evolved multiple times in numerous vertebrates enabling the exploitation of unique predatory niches," the researchers wrote.
"Yet how and when they evolved remains poorly understood."
By studying the genes linked to the release of venom in animals, they found that the same genes and physical mechanisms were responsible for the release of both venom and saliva in various species.
It's not just snakes, frogs and spiders that produce venom either - some mammals do as well.
"While many snakes employ an oral venom system for securing prey, there are also mammals, such as shrews, and solenodons, that have evolved oral venom systems (based on salivary glands) for prey capture or defense," the researchers wrote.
So could humans really evolve venom glands in the future ?
While it seems unlikely that this would actually happen, it is certainly not impossible.
Exactly how we would use such an ability in everyday life however remains unclear.
Source: Popular Mechanics | Comments (17)
Tags: Venom