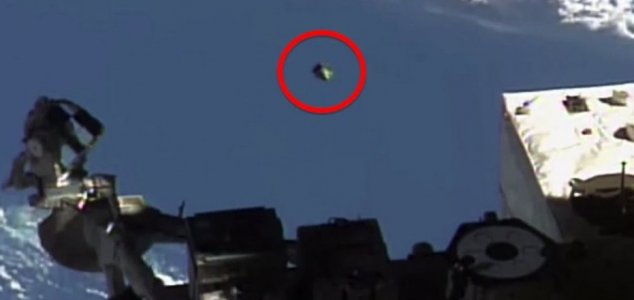 Could there be alien probes visiting our solar system ?

Image Credit: YouTube / NASA / ET Data Base
A NASA report published in 2018 takes the idea of finding alien 'technosignatures' very seriously indeed.
The search for evidence of intelligent extraterrestrial civilizations is perhaps one of the most important endeavours mankind has ever undertaken. It has the potential to not only answer the age-old question of whether or not we are alone in the universe, but to also fundamentally change how we see ourselves and what it means to be a member of a wide-reaching cosmic community.
Actually finding evidence of alien life however is proving to be easier said than done.
In the 2018 70-page document '
NASA and The Search For Technosignatures
', scientists discussed how evidence of an alien civilization might be found and what form it might take.
Intriguingly, the space agency has considered numerous possibilities ranging from detecting 'technosignatures' around distant stars to finding an alien probe in our own solar system.
"It is even possible that the Earth itself hosts such artifacts," the authors wrote.
It's certainly an interesting idea and if we were to assume that an alien civilization knows of our existence, it's not unreasonable to imagine that they would send space probes to investigate.
"Yes, I think the idea of searching our solar neighborhood for evidence of extraterrestrial technology is worth doing," astrobiologist Dr. Jacob Haqq-Misra told
The Debrief
.
"We do not know how prevalent life or technology is in our galaxy, and so we cannot easily assign any probabilities to say that technology is more or less likely on an exoplanet versus in our solar system."
Source: The Debrief | Comments (10)
Similar stories based on this topic:
Tags: Alien, Extraterrestrial