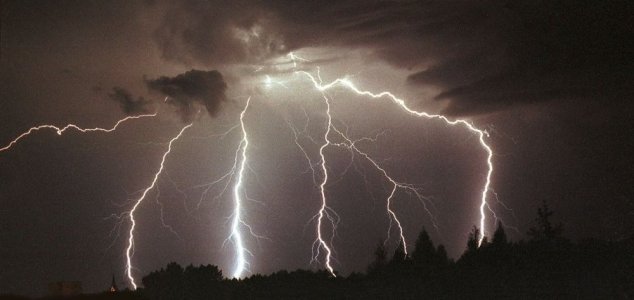 How unlucky can one person get ?

Image Credit: CC BY-SA 2.5 Blyskawica
For US park ranger Roy Sullivan, this one in a million event became something of a regular occurrence.
They say lightning never strikes the same place twice, however in the case of Roy Sullivan - who lived from 1912 to 1983 - seven times might be a more accurate number.
Sullivan's first time was in 1942 when he attempted to escape a fire lookout tower that was being hammered by lightning strikes.
As he went outside, he was hit, causing a nasty burn on his leg and blowing a hole in his shoe.
He was struck again in 1969 - this time while driving his truck. The bolt entered through the side window and out the other, rendering him unconscious and causing him to crash into a ditch.
In 1970, he had been in his own back yard gardening when he was hit by another bolt from the blue.
Then in 1972, he had been stationed at a guardhouse in Shenandoah National Park when a lighting bolt struck the building and him along with it, singeing his hair.
Sullivan's misfortune didn't end there either - in 1973, after thinking that he had outrun a storm in his car, he got out of the vehicle and was once again struck by a big bolt of lightning.
In 1976, he was struck again - this time injuring his ankle as he tried to escape.
His final close encounter occurred in 1977 when he was struck while out fishing.
Incredibly, Sullivan managed to survive every single lightning bolt and died at the age of 71 from unrelated causes. He remains the world recorder holder for surviving the most number of strikes.
Source: IFL Science | Comments (4)
Similar stories based on this topic:
Tags: Lightning