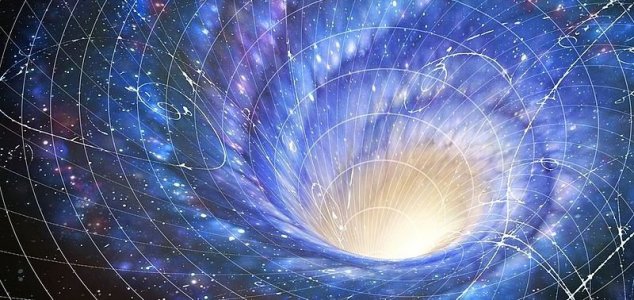 Could wormholes exist in the real world ?

Image Credit: CC BY-SA 4.0 Kjordand
It might sound like science fiction, but the idea of linking two black holes together actually does have some merit.
On the face of it, a wormhole might seem like a straight forward concept - link two black holes in different parts of the cosmos to create a tunnel through which a space traveler could pass.
In reality however, it's not quite that simple.
It's certainly an idea that has been around for a while - physicists Albert Einstein and Nathan Rosen took a very serious look at the concept in connection with Einstein's general theory of relativity.
Even today, scientists are still attempting to determine if wormholes could actually work in practice.
Although we've never discovered or observed an actual wormhole, some physicists believe that they could exist, albeit with some caveats that have yet to be overcome.
For one, the gravitational attraction between the wormhole and the matter passing through it would force it to close, thus requiring the involvement of some form of 'exotic' matter to keep it open.
Secondly, the processes involved would make the wormhole microscopic in size - a far cry from the wormhole in
Star Trek: Deep Space Nine
for instance which was traversable by entire fleets.
These issues haven't stopped scientists from working on the problem, however, with studies involving the use of quantum entanglement, for instance, showing some promise in maintaining stability.
Increasing the size of the wormhole, however, still represents something of a challenge.
So while we are certainly a long way from proving that wormholes through space could actually exist, it would also be a stretch at this point to conclude that they could never exist at all.
Source: Scientific American | Comments (13)
Tags: Wormholes