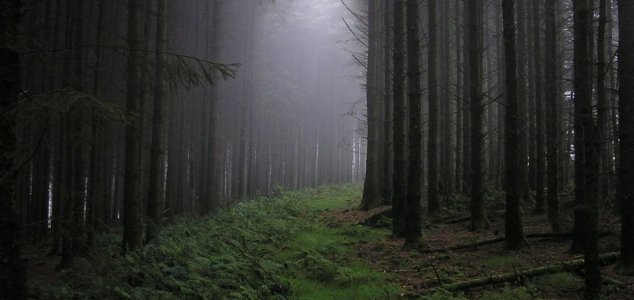 Does Bigfoot roam the forests of Ohio ?

Image Credit: CC 2.0 Ashley Chile Baz
The young fitness enthusiast had been heading for her car when she witnessed something terrifying.
The unnamed 20-year-old had reportedly exited a gym in Ashland, Ohio at around midnight back on April 24th and had been walking across the well-lit car park when the sound of a twig snapping grabbed her attention.
Looking up, she caught sight of a large, bipedal ape-like creature covered in grey fur.
Standing around seven to eight feet in height, the creature - which she noted was far too big and bulky to be a man - moved with surprising speed as it quickly darted back under cover of the trees.
The woman was so shaken up by the encounter that she had to call her parents to drive her home.
According to California Bigfoot investigator Matt Moneymaker, her story has all the hallmarks of a genuine encounter. He also noted that her friends and colleagues had later made light of her story, prompting her to request that her name be removed from the online report.
"She isn't backing off what she claimed she saw," said Moneymaker.
"She stands by what she saw and so do her parents. She is a young woman and doesn't want people who may be ignorant making fun of her. I believe her and I do think it happened."
"This is not a hoax report."
Source: Richland Source | Comments (46)
Similar stories based on this topic:
Tags: Bigfoot