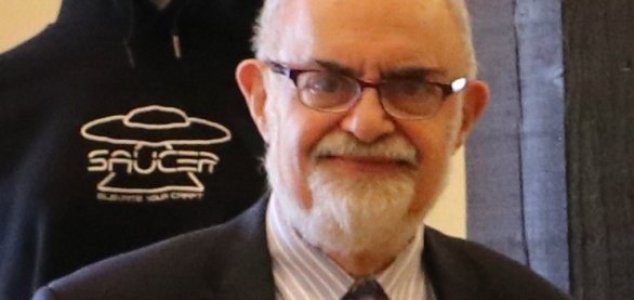 Friedman was a well known figure on the UFO scene.

Image Credit: CC BY-SA 4.0 SMG2019
The late UFO researcher is to be the subject of a new exhibit at the Fredericton Region Museum in Canada.
Friedman, whose life-long interest in UFOs would see him leave his job as a nuclear physicist to study the subject full time in 1970, spent over 50 years investigating the phenomenon.
Over the decades he lectured at over 600 colleges and to more than 100 professional groups across 50 US states and in 19 foreign countries. He published at least 80 UFO-related papers, wrote several books and featured on numerous television documentaries and radio programs.
After his death back in May 2019, he left behind a vast archive of files covering decades of UFO sightings, alien abduction reports, government documents and much, more more.
Now a selection of these, along with artefacts, awards and many other items, will be the subject of a new exhibit designed to honor his life and career at Canada's Fredericton Region Museum.
Set to open on June 26th, it will run for two years.
"How many people from Fredericton had their obituary in the New York Times?" said museum executive director Melynda Jarratt. "How many people from Fredericton became characters in a Betty and Veronica comic book? Not too darn many."
"The guy was famous. He's a cultural icon and he's from Fredericton."
"He deserves to be treated with respect for the awesome and most extraordinary work he did in researching the UFO experience."
Source: CBC.ca | Comments (1)
Tags: Stanton Friedman