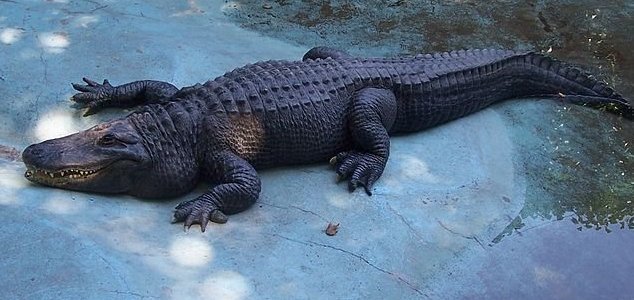 Muja arrived in the country in the 1930s.

Image Credit: CC BY-SA 3.0 Novik A.H.
The aged reptile, who currently lives in Serbia's Belgrade Zoo, is thought to be the oldest alligator on Earth.
A popular visitor attraction, Muja has enjoyed a life spanning more than eight decades and has lived through several major events in history including the Second World War.
He was originally brought to Serbia from Germany all the way back in the 1930s.
Incredibly, aside from a bout of gangrene which resulted in him losing his front right claw in 2012, he is still regarded as relatively healthy and has a good appetite, especially for his age.
Although there is no official record of his precise date of birth, Muja is officially recognized as the world's oldest known alligator and it has been confirmed that he is well into his 80s.
Belgrade Zoo, which celebrated his birthday recently, considers his age to be 85.
With the long-lived reptile showing no signs of slowing down, there's every chance that Muja could be celebrating his 90th birthday in another five years' time.
Source: BBC News | Comments (1)
Similar stories based on this topic:
Tags: Alligator