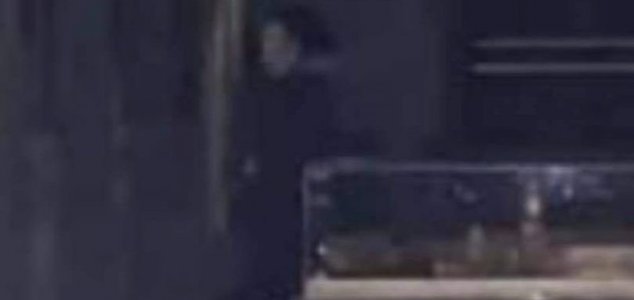 Who or what is this ?

Image Credit: Kirsten Honey
The image of an allegedly 'agitated' apparition has been caught on camera at the notoriously haunted prison.
Built in 1779 before closing down in 1927, Bodmin Jail can be found nestled at the edge of Bodmin Moor in Cornwall, England where it has since been turned into a hotel, museum and gift shop.
Over the years, its haunted reputation has also attracted the attention of numerous ghost hunting shows, paranormal investigators and others keen to experience something unexplained.
Most recently, the jail's paranormal manager Kirsten Honey has captured the image of what she believes to be a female apparition lurking within its walls.
"The picture was taken during our last lockdown about four months ago in the Naval Wing which is part of our attraction and now open to the public," she said.
"I think it is an old woman described as the hag often seen within the walls of Bodmin Jail. She doesn't reside in one spot she wanders through the corridors. Other people have witnessed her and felt fear or unsafe with her - she resonates a very uncomfortable feeling."
"She is extremely agitated and grumpy and would be the kind of woman to avoid."
Footage from a separate paranormal investigation at the jail can be viewed below.
Source: Cornwall Live | Comments (14)
Similar stories based on this topic:
Tags: Ghost, Bodmin