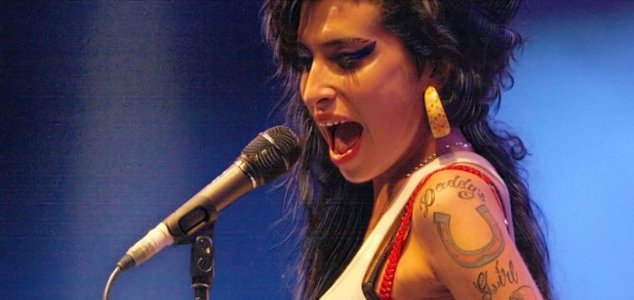 Winehouse died of alcohol poisoning in 2011.

Image Credit: CC BY-SA 2.0 Rama
In a new documentary, the late singer's dad Mitch maintains that his daughter still visits him at night.
Known for her distinctive vocals and unique musical style, Amy Winehouse very quickly attracted a legion of fans worldwide who collectively mourned her untimely death in 2011 at the age of just 27.
Among those deeply impacted by her passing was her father, Mitch, who suffered a nervous breakdown following the release of an Oscar-winning documentary about her life in 2015.
Now another documentary is set to be released -
Reclaiming Amy
- which, among other things, features Mitch talking about how his late daughter's ghost sometimes appears to him at night.
"People watching this film will think I am a deluded idiot," he said.
"She [Amy] has come and sat on the bed. She knows I am nervous, she would do more, but she knows I would be frightened. She is wherever her mum is as well."
Exactly how much truth there is to this remains unclear, however over the years we have heard numerous stories similar from people grieving their lost loves ones.
"10 years after her death, we are still grieving our daughter," said Amy's mother, Janis.
"And we want to tell you our story in the hope that it can help other families like us and celebrate Amy as the complex, incredible woman that she was."
Source: MSN.com | Comments (14)
Tags: Amy Winehouse, Ghost