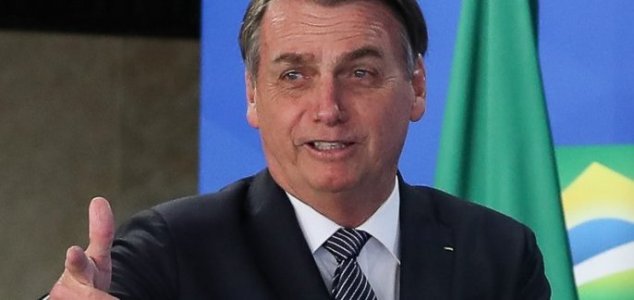 Bolsonaro has been unable to stop hiccuping for days.

Image Credit: CC BY 2.0 Palacio do Planalto
Brazil's divisive leader Jair Bolsonaro is in hospital after suffering from incurable hiccups lasting several days.
Just about everyone will have experienced a persistent bout of hiccups at some point in their lives, however most of the time they will stop relatively quickly - usually with the help of a glass of water.
For Brazilian President Jair Bolsonaro, however, a bout of hiccups has proven so difficult to shake that he has had to be admitted to hospital to undergo testing and observation.
According to reports, Bolsonaro, who was seriously injured in 2018 after being stabbed in the intestines, is also suffering from abdominal pain in conjunction with the hiccups.
"He is feeling good and doing well," officials said in a statement.
Whatever the cause of his hiccups, which have lasted several days, there have been some sufferers whose hiccups have proven persistent for quite a bit longer... sometimes decades longer.
Charles Osborne, who burst a blood vessel while working as a farmhand, was one such individual.
Soon afterwards he started to hiccup relentlessly and couldn't stop no matter what he did. Doctors later revealed that his injury had affected his body's ability to inhibit the hiccup response.
As the months of constant hiccuping rolled by, Obsborne found himself trying every possible remedy known to man but nothing worked. For the next 68 years he would continue to have the hiccups non-stop and is thought to have hiccuped a total of 595,680,000 times over his lifetime.
Fingers crossed that Bolsonaro hasn't been cursed to suffer the same fate.
Source: NDTV.com | Comments (7)
Tags: Hiccups