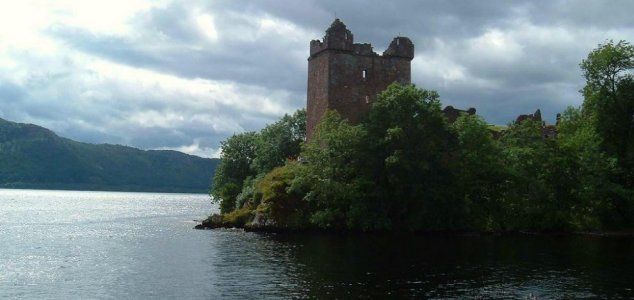 It goes without saying that sightings of Nessie are not guaranteed...

Image Credit: CC 2.0 Dave Conner
A visitor to the world-famous loch left a scathing review on TripAdvisor because his family didn't see the monster.
Just about everyone who visits Loch Ness will have cast their eyes across the water, hoping to catch a glimpse of some mysterious creature rising up from its murky depths.
There are some, however, who believe that the mysterious beast has an obligation to appear.
In a recent TripAdvisor review, a man known only as 'Ron' left what can only be described as a scathing review of the loch based solely on the fact that the monster didn't show up.
The Grimsby resident maintained that he was "very disappointed" that his family didn't catch a glimpse of the Loch Ness Monster during their recent visit to the Highlands.
"We travelled 400 miles from Grimsby to see the Loch Ness monster and it didn't show up," he wrote. "DON'T GO if you are wanting to see it because you will end up bitterly disappointed like we were."
"Wife and 2 kids waited around for hours, view points were crowded and dirty and the weather was terrible one moment, sunshine the next, it was hard to keep up."
"I thought the whole experience was horrendous. I wish I hadn't bothered. It's just a tourist trap and not sure why they would advertise the Loch Ness monster when it's all a lie."
Source: Boing Boing | Comments (31)
Similar stories based on this topic:
Tags: Loch Ness Monster